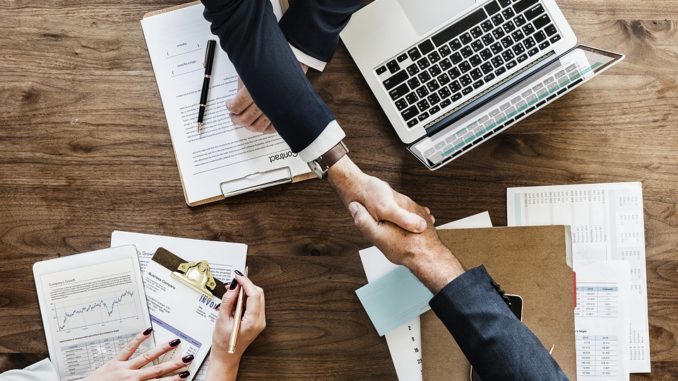 For many business owners who's been running their own show for years, making changes can be scary. Especially when those changes could have a profound impact on your business that you've worked so hard to make successful, you might be very apprehensive to start anything that could disrupt this. However, if you want to have a business that will continue to flourish for years to come, you have to embrace certain changes and adapt your business to a new and modern age. So if you've yet to do this yet, here are three tips for taking your business into the digital age.
 Consider How Becoming More Digital Might Affect You
 Before there was so much technology readily available to everyone at all times, so many things about business had to be done in a slower, more hands-on process. For some business owners, this is the way they've always done it, it's been working for years, and there seems to be no reason to fix something that isn't broken. The problem with this is that newer businesses likely are embracing more digital transformation, which could give them a huge advantage. But when you've already got something that's working well, you may not want to take the chance of doing something different.
According to Warren Knight, a contributor to Business2Community.com, one of the most important things you should consider is how becoming more digital will affect your business model. If there are some areas of the way you do business that could possibly be improved by going digital, you should try to implement those changes in an attempt to take your business into the future.
 Sell Things Online
 While a huge number of businesses are taking advantage of the Internet to sell their products or services, some haven't yet made this jump. For some, it might be because it seems like too much to learn or something that won't actually fit with your business. If you're in the second camp, Kalin Kassabov, a contributor to Forbes.com, recommends that you find some way to sell things online as soon as you can. Even if it's just offering one item that's special for online purchases, moving part of your business online will open you up to so many more opportunities in this digital age.
 Use Technology To Upgrade Processes
 In almost all businesses, there are likely at least a few things that aren't functioning as efficiently or effectively as they could be. But with the right digitization, Dillon Kivo, a contributor to Forbes.com, shares that you can begin improving your processes to make your business more successful, profitable, and competitive within your market.
If you've previously been afraid to make your business more digital, consider using the tips mentioned above to help you learn how and why you should be embracing these changes.