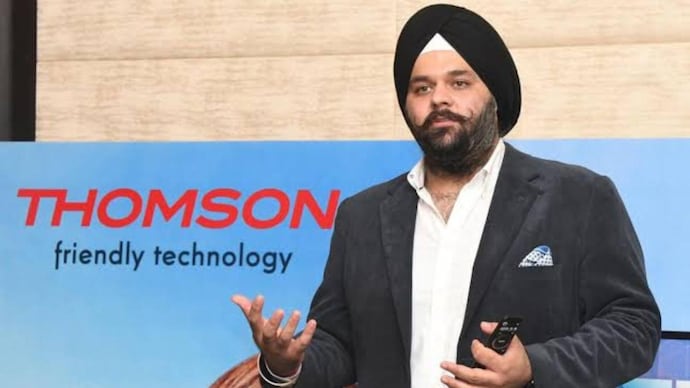 How do you view the smart TV market with regard to India this year? How much growth is expected and give us an overview on online vs offline?
The smart Tv market is approximately capped at 12 million units in India and online sales are expected to grow more than 50% in the next three years. With this growing market, often a lot of phone brands that launch TV's confuse them with the Mobile category with respect to its marketability and services. We feel there is a definite growth in LFR especially large screen sizes where the consumer wants a look and feel. If offline has to grow they need to uplift premium affordable brands, as their market share is highest. The offline market doesn't have a full range of brands which have better prices therefore online is growing at a much faster pace.
In the last few months, QLEDs have become immensely popular. Thomson also launched a QLED Tv recently. First, can you explain briefly between QLED and LED TVs? And why are QLED TVs getting so popular?
Although both the QLED's and LED's are display technologies, they majorly differ when it comes to the colour display. QLED's incorporate quantum dots which emit different colours of light when illuminated, hence offering a wider gambit of colors and higher brightness. Hence, QLEDs are becoming one of the most popular TVs in the premium segment, Thomson got tremendous responses at the time of launch we got out of stock within 6 hours.
LED TVs use an array of backlit LEDs to illuminate the screen. These LEDs are situated behind the LCD panel, and they can be dimmed or brightened in different areas of the screen to create contrast and enhance the image quality.
QLED TVs, on the other hand, use quantum dots to produce a wider range of colors and more accurate color reproduction. Quantum dots are tiny particles that emit light of a specific color when they are excited by a light source. In QLED TVs, the quantum dots are positioned between the backlight and the LCD panel, allowing for more precise control over the colors that are displayed on the screen. QLED TVs tend to be more expensive than LED TVs, but they offer better picture quality and are often considered to be a premium option.
Can you also explain why QLED TVs have become so affordable?
There are a couple of reasons why QLED Tv's have become affordable as the technology was only with 3-4 brands, with more brands coming up with competitive prices they were forced to cut down prices.
As prices come down there are manufacturers can take advantage of economies of scale as cost per unit decreases when you start producing more. When technology starts getting popular with an increase in volumes, core raw material prices start decreasing.
Beyond the viewing panel, the sound is an important element of a smart TV but it is also getting challenging to maintain the quality as TVs are becoming slimmer. How do you view this situation?
Sound is one of the biggest attributions for buying decisions of smart tv, its contribution is around 28%. We are happy to inform you we are working with one of the finest speaker companies in the world.
We are using their solution which enhances sound by using technologies like Dolby Atoms, DTS, Dolby Digital, etc.
What are your plans for the rest of 2023?
We are launching new technology TVs every month and this year we will be focused on premium segment TVs at affordable prices.