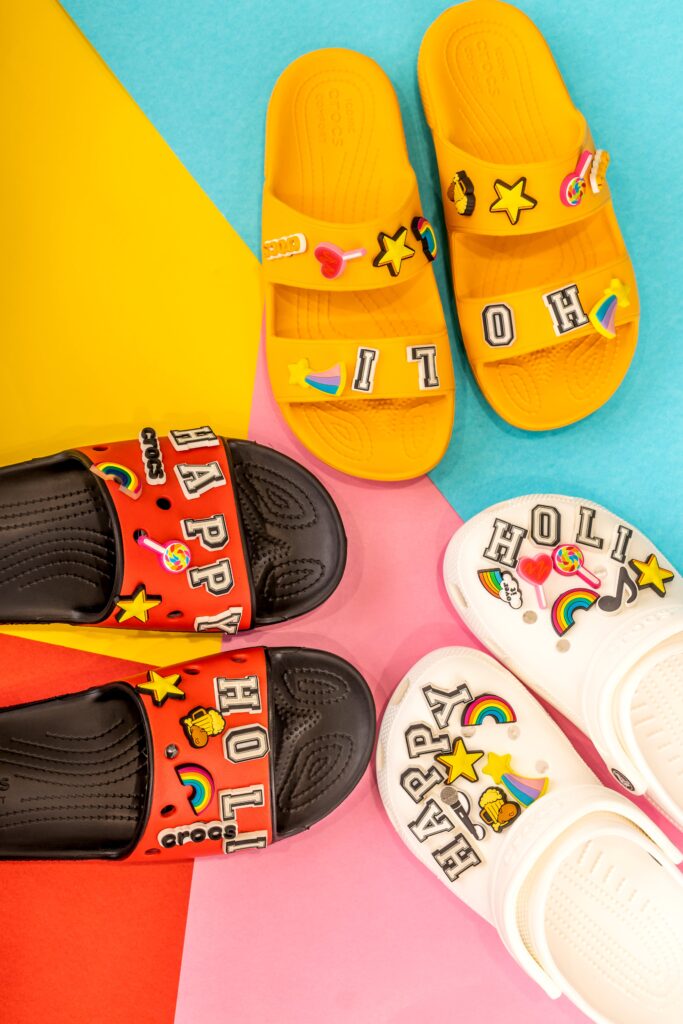 India, 15th March 2022: Crocs, Inc. a global leader in casual footwear for women, men, and children announced their latest collaboration with the Sunburn Holi Festival celebration in India. This Holi let's bring out our classic clogs and celebrate with the Sunburn Holi Festival in Goa, India. The event is spread over two days held at HillTop Vagator, Goa from 18th- 19th March 2022.
Crocs' experiential zone at the event will be all about Classic and personalization of your clogs, gamification, and photo-op to engage with the audience.
Easy to clean, lightweight and comfortable, the Classic collection from Crocs is the perfect footwear for the occasion. The Classic Clog collection is incredibly light, fun to wear and water-friendly. It offers various designs and styles allowing everyone to be comfortable in their own shoes during Holi.
Description automatically generated with low confidence iconic Croslite technology provides extra foam cushioning allows you to stay comfortable for long hours without stopping the fun. The comfortable and super stylish Classic collection can be personalised to go with your mood and creativity, providing that extra pop of colour to your Holi outfit.
The Classic Crocs, while customizable with Jibbitz charms, provides Iconic Crocs Comfort™: Lightweight. Flexible. 360-degree comfort. So, what are you waiting for? Come Celebrate Holi at the Sunburn Holi Festival with Crocs. Inc. on 18th and 19th March 2022.