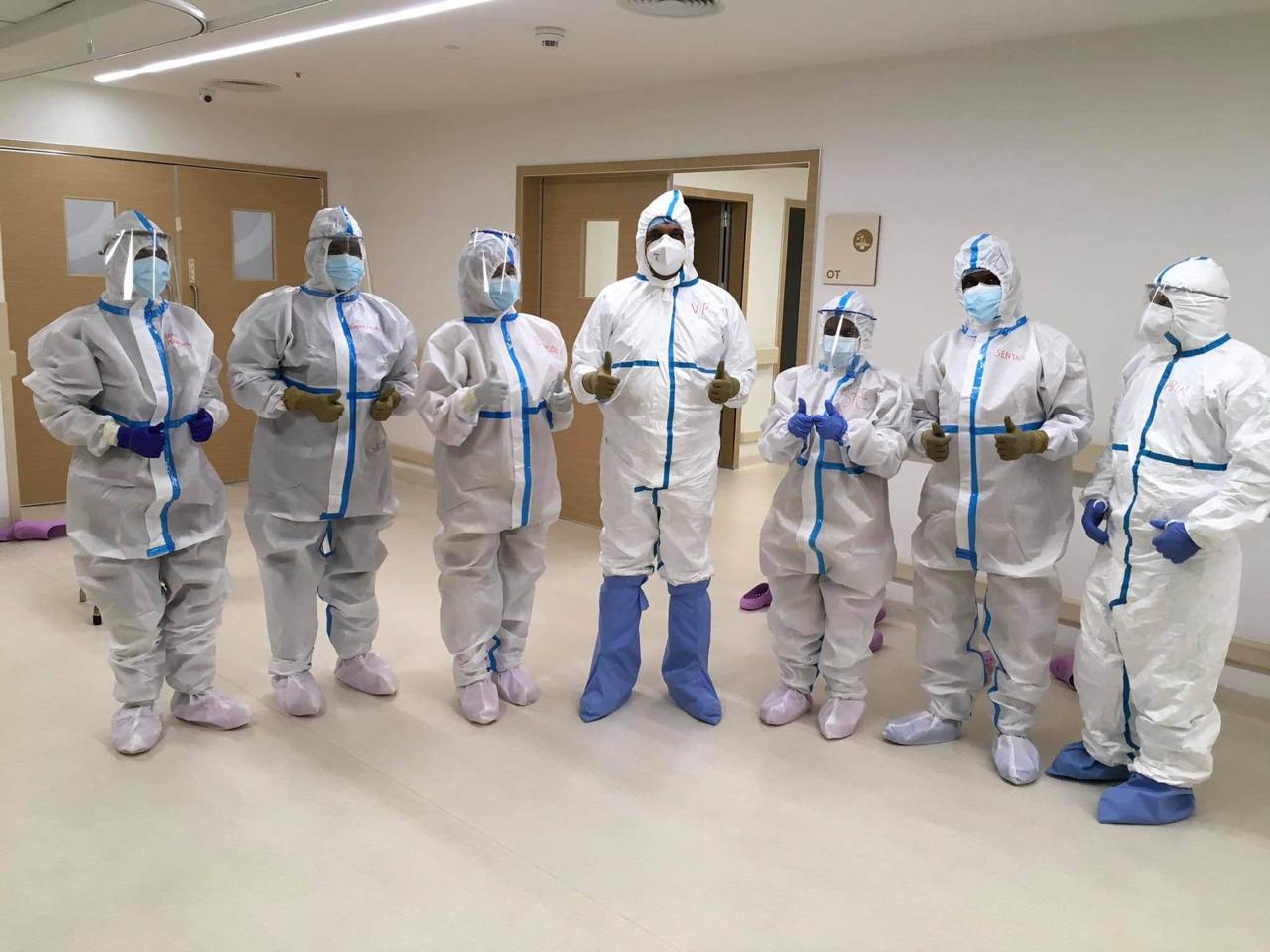 In these unprecedented times, when cases are heard about hospitals refusing to even admit or treat symptomatic COVID-19 suspects for any other ailments, MGM Healthcare, a multi-speciality quaternary care hospital in the heart of the city, not just admitted but also successfully completed an emergency neurosurgery procedure on a COVID-19 positive patient.
The 23-year patient was presented with a spinal tumour due to which he was suffering from severe lower back pain and a rapidly progressing numbness in his legs. Control of his bowel and bladder functions also became very difficult for him. Surgery was the need of the hour and the only option. But unfortunately, he tested COVID-19 positive.
Explaining the patient's condition during admission, Dr K. Sridhar, Director & Group Head – Institute of Neurosciences & Spinal Disorders, MGM Healthcare said, "Neuro emergencies cannot wait as any delay in management can have disastrous effects on the patient."
"As the patient's condition was rapidly deteriorating, we had no option but to perform the surgery despite being tested positive for COVID-19. Meticulous planning was needed with respect to manpower and logistics. Everyone in the team was sensitized on the use of PPEs to minimize the risk of exposure. The surgery had to be done with utmost precaution and safety, as the doctors, nurses and technicians were all at risk. At the same time, we were aware that his future lay in our hands. Despite the challenges, surgery was completed successfully and we mobilised him out of bed and got him to walk without pain the very next day," he added.
Commenting on the case, Harish Manian, CEO, MGM Healthcare said, "There comes a time in the lives of medical professionals where despite adverse circumstances, a decision needs to be taken and implemented. These decisions are not the usual day-to-day decisions, but those where it's a matter of life-saving. It's an indeed gratifying experience to have been able to give a new lease of life to the young man."