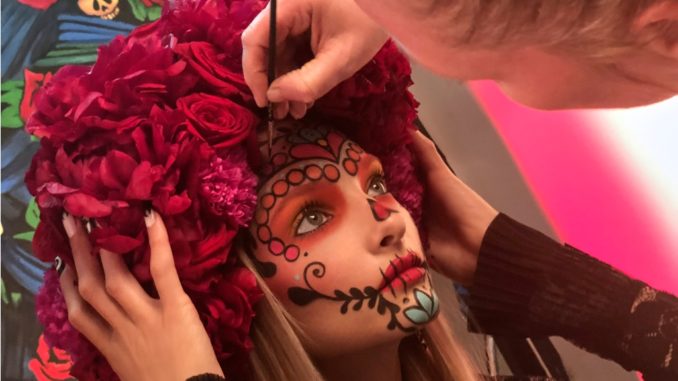 Inspired in the Mexican explosion of fantasy and color that is Dia de Muertos, a three day celebration that matches Halloween, KIKO created the ultimate Goddess look, the very Queen of Mictlan herself. She who rules over the Aztec underworld, with beauty, love, and remembrance.
The spectacular creation of make up artist Polly Osmond, was brought to life by photographer Andrea Gandini. The makeup artistry took eleven hours to achieve, and was crowned by an elaborate four dozen roses headpiece, made by stylist Vanessa Giudici, and set upon a backdrop designed by Gabriele Cavalchi. The final dramatic touch both holds and embraces Halloween with individual nail creations by Serena Alaimo.
"KIKO wanted to create a look meant to inspire women to set their imaginations free this Halloween and transform themselves in any way they choose." said Art Director Ciro Falavigna.
This KIKO Halloween is your own Make-up Fiesta!!