MindCraft Appoints Amol Bavdekar as CEO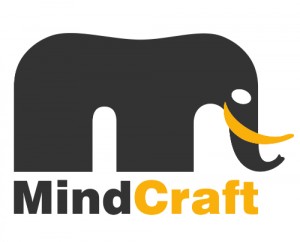 MindCraft Software Pvt. Ltd., a global software products, solutions and services organization catering to the banking, financial services and pharmaceuticals industries announced that it has appointed Amol Bavdekar as Chief Executive Officer, effective this month. Amol is a Founder-Member of MindCraft and has led the delivery, pre-sales and labs functions and managed fixed-price projects at different time periods. Hemant Nerurkar, Founder, and previously Managing Director, will continue to be the Chairman of the company.
MindCraft is fast increasing its global footprint; it already has a presence in the USA, Singapore and UAE. In line with their global strategy to expand further, Hemant will focus on generating a larger customer base in the international market.
"I personally will focus on making our US and Singapore arms stronger. We have built a huge capacity in India and we need to monetize this capacity in these markets," said Hemant. "This will enable Amol to focus on our existing clientele so we can deliver large projects for them."
"MindCraft's journey in the IT space so far has constantly been on the rise. I couldn't be more honoured to have been chosen to lead the company," said Amol. Amol has spearheaded, led, managed, architected and implemented several projects ranging from ERP implementation for software and development companies to Business Process Management for companies in the financial services sector.
"Over the years, MindCraft has proved itself to be a great place to learn and grow professionally while maintaining high standards of ethics and integrity. It will be my endeavour to ensure that we continue in the same vein going forward," the CEO concluded.