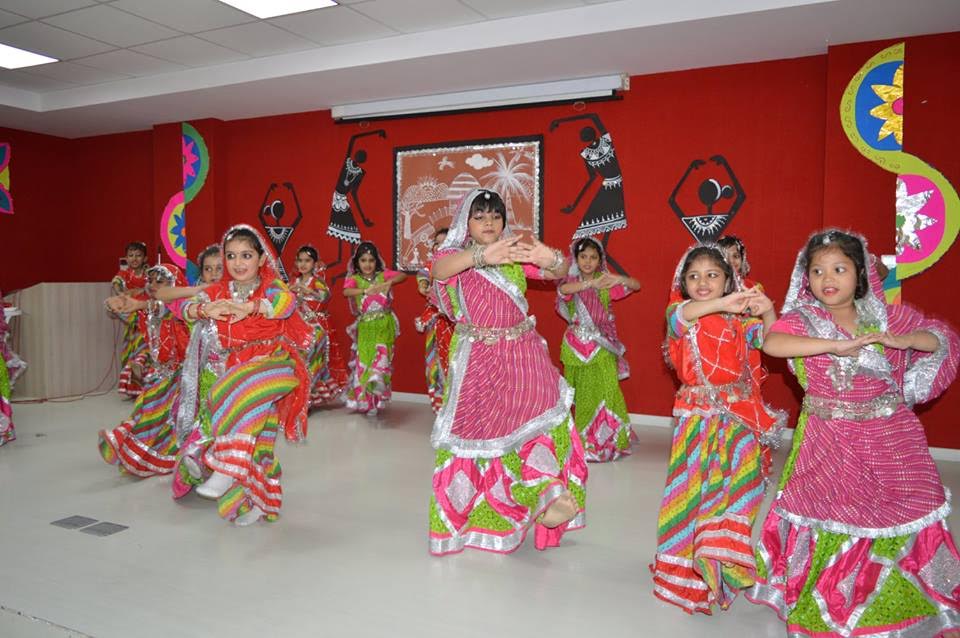 In keeping up the tradition of celebrating all festivals with great fervor and gaiety and apprising the children of their rich culture and custom, Teej celebration was held at SRS International School on 4th August 2016. The importance of this festival was explained by showcasing a Teej CelebrationScene.
Amazing ambience added to the excitement. It was a treat to see the children dressed in colourful outfits with traditional ornaments and performing on beats. The children of class 4th sang a song with the beats of guitar.
Mothers were invited to be a part of celebration. Mothers participated in the musical programmes. The Principal, Ms. Deepika Sharma appreciated the efforts of the staff and students and thanked the mothers for such an enthusiastic response. The Managing Director, Shri Vinay Goyal lauded the work done by staff. He also said that the school was committed in giving experiential learning. The program was full of fun, excitement and successful.