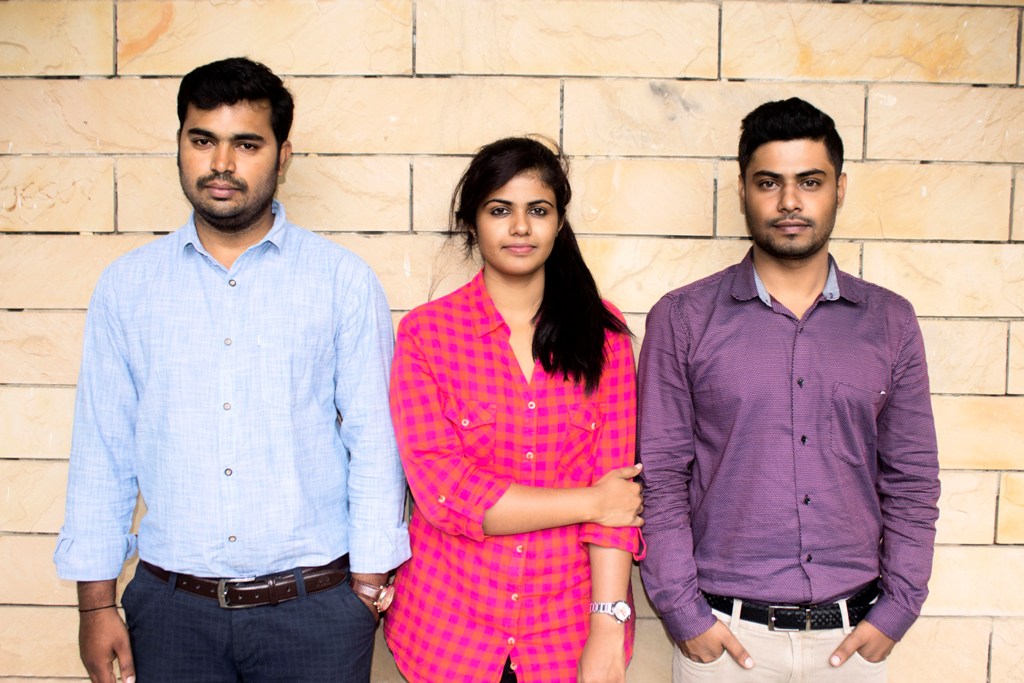 Rentprop4u is a Bengaluru-based realty start-up offering property management and rental solutions to owners and tenants. Backed by its cutting-edge technology platform and data-driven analytics, the company aims to take the worry out of owning and renting a home. Established in 2016, Rentprop4u currently has 200 plus registered properties and more than 400 users.
The company offers an end-to-end online rental solution for tenants to find suitable properties at zero brokerage with minimal paperwork, while owners can make use of Rentprop4u's services to manage their properties and maximise their rental income.
Rentprop4u was started in February 2016 by Nagaraju M, Asha M and Ravi M. The idea was born from a problem that Nagaraju saw many of his young migrant friends face when they had to rent a property in Bengaluru. The security deposits seemed exorbitant for young professionals who had just started their careers. The language was a major barrier when dealing with local brokers, and lack of documentation on the part of owners added to their woes. Nagaraju thought that an online solution without the interference of the owner or the broker could solve these problems to a large extent.
With almost 25,000 units lying vacant in Bengaluru, Nagaraju realised the huge market potential to be tapped in the city. He proposed the idea to his friends Asha and Ravi who were convinced in the viability of the project and decided to back him.
The company has achieved a turnover of Rs 1 crore within a year of its operations. Rentprop4u aims to acquire 3,000 plus properties in the next three years and replicate the model in other south Indian cities.
About the founder of Startup:
Nagaraju M, CEO, Rentprop4u, may be just 29, but he has hands-on experience of five years in the highly competitive and niche property management business when most entrants are still cutting their teeth. Nagaraju M. co-founded Rentprop4u, a Bengaluru-based property management company in 2016. Rentprop4u caters to both tenants and home owners and aims to fill the yawning gap in customer service in this segment.
Rentprop4u offers an online and offline rental home service to tenants without any brokerage. Tenants need to only pay a 5-month security deposit. The firm also manages the property on behalf of home owners, covering everything from maintenance and finding tenants, to rent collection.
Nagaraju focuses on acquisitions and sales functions in the company. A true blue Bengalurean, he knows the South Bengaluru property sector inside out. His mantra has been "work hard, but also work smart". There is only room for excitement in every move he makes in this competitive environment. He thrives on uncertainty.
On acquiring his degree, he decided to work as an Assistant Auditor for over a year, to learn business ethics and management from a real-world perspective. "Auditing exposes you to a diversity of problems that teach you how a business really operates," says the ever-practical businessman. He then went on to complete his MBA in finance and marketing and consequently worked with leading real estate players as a business development executive. The corporate world taught him to translate a concept into action. "It gave me confidence in my entrepreneurial abilities," he emphasizes.
He hails from a business family – his father runs a restaurant, and all his siblings have their own ventures. So he believes it was in his blood to start out on his own – something he dreamed of from his teenage days and acted upon very early in life. Nagaraju credits his success to his ability to take risks, listen, and constantly learn, and the fact that he's able to visualize his goals and focus on them.
A qualified gym trainer, and a lover of cricket and kabaddi, this young turk has proved those skeptical of his age that he's a hands-on player in the market, and one to watch out for.