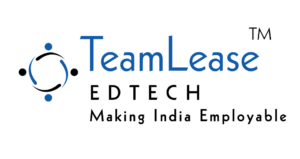 Mumbai, April 2023: TeamLease EdTech, India's leading learning solutions provider, has released a report titled "Return on Corporate Learning Investments". The report highlights many important findings on corporate learnings & development programs – Investment v/s ROI.
The report presents an in-depth analysis of RoI of Corporate L&D Investments as these become increasingly important in supporting businesses to navigate the rapidly changing economic and technological landscape. Some key findings of the report are:
● 42% of the respondents believe that productivity levels increase significantly up to 40% after training
● About 25% of employers believe that the productivity gains range between 11%-20% in time value
● For existing employees, 29% of employers believe that productivity gains are advanced by 31%-40% in time value post-training
● Post their training, new employees have reported up to 80% saving of time while meeting the productivity standards
● 42% of respondents have reported a significant increase in the performance of employees
● Only one in nine respondents believe that the training doesn't add value to new employee productivity
● A significant 73% have mentioned that existing employees take 11% – 40% less time while conducting routine tasks right after productivity training
● "Improvement of Sales and Employee retention" are immediate results of Corporate training as reported by 44% and 33% of employers, respectively
● "Enhanced Quality of Delivery and New Project/Client Win" are almost equally rated by 24% and 22% of the respondents (employers)
● 14 out of 25 respondents believe that good learning programs help reduce attrition by 10 to 30% and even more.
The improvement in productivity of employees can be used as a yardstick to measure the ROI of any Learning & Development activities. 42% of respondents believe that productivity rises up to 10%, whereas 37% of employers believe that productivity gains range between 10%-20%. The survey results have also disclosed that Investments in Corporate Learning significantly positively impact the overall profitability of any business operation – lower attrition, better sales, high customer retention, and employee engagement, to name a few.
In the report release, Founder & CEO TeamLease EdTech, Shantanu Rooj, said, " In a highly dynamic business environment, corporate L&D programs have evolved as a critical strategic initiative rather than an employee engagement activity. Investments in corporate learning, if done effectively, can substantially impact any organisation's sales, revenue, and even customer retention. But the key lies in understanding the employee's needs and crafting a program with clearly defined objectives".

Neeti Sharma, President & Co-Founder TeamLease Edtech, added, " In any organisation, learning, and development are pivotal to ensuring that employee priorities and performances align with organizational goals and organizations also need to adapt to the employees changing expectations and needs. This report attempts to quantify the ROI of L&D programs both for the employees and also for the employers. Though it is evident that well-thought training programs do deliver results and provide a competitive edge to organizations by increased productivity, higher retention, building better people supply chain and effectively reducing future hiring costs".