TranServ secures Series C investment of US$15 Million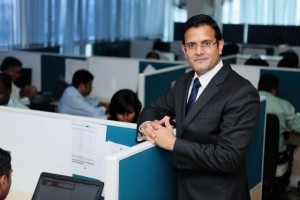 TranServ, a leading digital payments company,has closed an investment of US $15 million. The Series C funding round is being led by IDFC SPICE Fund, a domestic venture capital fund managed by IDFC Asset Management Company and Micromax Informatics, one of India's top consumer electronics companies along with existing investors Nirvana and Faering Capital India Evolving Fund. TranServ spearheads the rising breed of ventures who are focused on building a sustainable business with a focus on profitability.
It's exciting times for payments businesses in India and Anish Williams, Co-founder & CEO, TranServ explains "The right blend of scalability and profitable unit economics sets apart TranServ from other players in the market. Investors are keenly monitoring the latest developments in the fin-tech space and are constantly on a lookout for promising ventures to partner with. At TranServ, we have built a payments business that consistently focuses on delivering the best payment experiences and our overall product strategy has worked well for us. We recently opened up our API solutions for partners and are already processing over INR 100 Cr. per month within that product category.Through a combination of the UDIO App, our API Solutions and other payment products, we have seen transactions grow at 300% in the past year and the goal for this fiscal is to continue growing at between 300 to 500% per annum while maintaining unit economics."
Commenting on new investors participating in this round, Anish says "It is a matter of pride to also have Micromax and IDFC partner with us, along with our existing investors Nirvana and Faering Capital; on our journey to offer the best payment experiences to our customers and build a large & sustainable business."
The company is looking to utilize the fresh capital towards accelerating business growth and investing in new product lines including micro credit. The company will continue enhancing the Udio product suite including the android / iOS apps for consumers and its rich API stack for business partners. The recently announced partnership with Micromax will help completely redefine mobile payments for Micromax users and help TranServ reach brand new customer segments across the country.
In addition to pioneering social payments for individuals, several large businesses are using TranServ's platform via API's to deliver appealing end-consumer payments services. TranServ has also recently forayed into the corporate space through its small value employee payments delivered through the Udio app and is looking to capture 35% of the market by the end of the current fiscal.
"At TranServ, we are building a payments business that will be very different from others. Post this round of funding, we will be exploring growth opportunities through both organic &inorganic modes" added Anish.