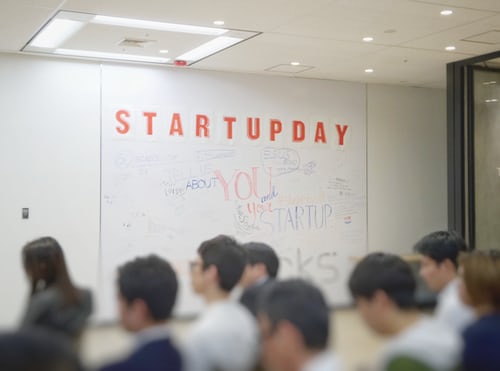 To say Coronavirus is a disaster would be an understatement, COVID-19 has been a crisis like no other. With its rampant spread across the world, businesses are counting costs and adapting to the recent turns of events. Some have undergone radical changes while some have come at the forefront and are fighting the pandemic in their own unique way.
Here are few companies that are leading from the front:
1. Advantage Club – As companies all over the country were gearing up to bring their workforce back into the office; the most significant challenge they faced was to make their offices COVID proof. To ensure the safety of employees at the workplace, Advantage Club, India's largest employee engagement platform launched the Fight-COVID programme. This multi-step action plan includes the installation of sanitization chambers, PPE kits, workplace disinfection, and frequent COVID screening for the employees. In partnership with partner broker firms, Advantage Club also introduced health insurance for the companies to provide to their employees.
2. Burger Singh – Burger Singh, the largest home-grown brand of Indianised burgers, went beyond its call of duty and in an impactful and empathetic act, collaborated with municipal corporations to send migrant workers and underprivileged back to their homes. The company also encouraged and provided a platform for its customers to take the initiative and buy a meal for the unprivileged at Rs 100 for four people and to buy bus tickets at Rs 950. The company so far has distributed 4,000 plus food packets and has arranged travel for over a thousand migrants.
The burger chain's contribution to Indian society during this crisis doesn't just stop here. Burger Singh also sped up its efforts to help the budding entrepreneurs to realize their dreams and become self-reliant through its cloud kitchen model.
During the lockdown, closure of restaurants and increased participation in work made cooking at home a dire task for many. People relied on deliveries for their food, and Burger Singh was one of the companies that remained open for home deliveries.
3. Milkbasket – With people confined to their homes and life coming to a standstill, every household turned towards online retailers and aggregators for their daily needs. In the daily grocery delivery market, MilkBasket has grown to great heights, and the company was always there for its customers with its timely deliveries in six cities. During the lockdown, MilkBasket even launched a helpline for the elderly. The service received worldwide orders and was a great success.
The company has also launched MilkBulk in Gurgaon, Noida, Bangalore, and Hyderabad for the communities that were not being served through our regular service. MilkBulk started delivering groceries to individuals and societies. We onboarded 300+ societies, and 5500+ customers and reached out to more than 1000 societies within this timeframe.
4. Oakter Smart Homes – During these trying times when sanitization is a means of survival, Oakter came up with A Made in India, Made for India innovation called Oakmist – an automatic hand sanitizer dispenser. The product was designed and developed by DRDO and was manufactured by Oakter, a smart home automation company. The dispenser has been installed at many government and private institutes, and its mini version was launched to meet the sanitization needs of the people of this country.