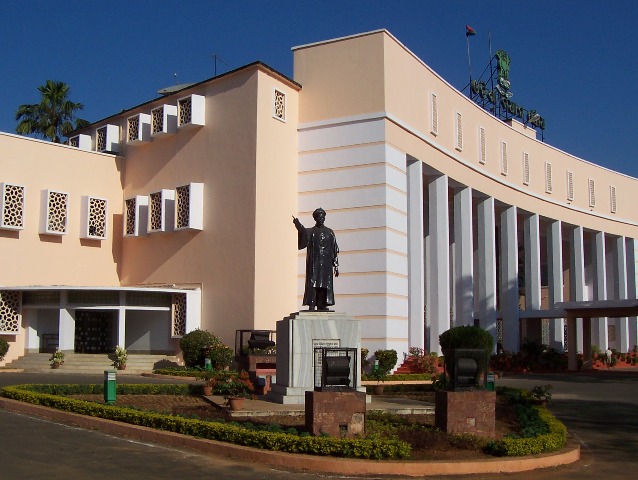 Micro Small & Medium Enterprise Trade Fair of Odisha has been scheduled to be organized from 8th to 14th January, 2016 at State capital.
This has been decided in the State level preparatory committee meeting held under the Chairmanship of Chief Secretary Sri Gokul Chandra Pati in secretariat conference hall last evening. Considering the proposals tabled by Secretary MS&ME Sri Surendra Kumar, Chief Secretary has advised to actively involve various industry associations and showcase the marketing linkages for MEME products.
The OSIC, NSIC, Utkalika and Bayanika have been advised to focus on showcasing the marketing and credit linkages for MSMEs. Chief Secretary Sri Pati has also advised the department to have a separate hall for start-ups, innovators and incubation centres. The companies producing pre-fabricated building & construction materials will also be provided stalls in the exhibition.
Chief Secretary has further advised to invite central institutions like CIPET, CTCC to participate in the exhibition. It has been decided to focus on sectors like tourism, textile, handloom, handicraft agro-industries, food processing, marine products and renewable energy as the State has greater potential & strength in these sectors. The Directorate of EPM will be the nodal agency for organization of the Trade fair.
It may be pertinent here to mention that MSME trade fair is being organised Odisha from the year, 2013 as an annual event. This years' fair will be its 4th Edition and it will be organized in the IDCO Exhibition ground at Unit-III Bhubaneswar. Secretary MS & ME Sri Surendra Kumar said that apart from proving a platform for MSME producers, this exhibition will invite business delegation from foreign countries through their embassies in India for popularization of Odisha products.
Attempts will also be made to attract overseas entrepreneurs to invest in Odisha in the sectors like engineering, chemicals, metallurgical processing, marine processing, agriculture, tourism and textiles. The seminars and workshops will be conducted on credit flow, marketing support and technology upgradation etc. Buyers sellers meet will also be organized to facilitate the marketing of MSME products in the exhibition.
The budget estimate for this trade fair has been around Rs. 99 lakhs. Available data show that the popularity of Odisha trade fair has increased over the years. In the year 2013 the total foot fall in the fair was around 1.40 lakhs which increased to 2.67 lakhs in 2014 and further to 2.50 lakhs in 2015.
Similarly, the business in terms of value generated has also constantly increased from Rs. 20 cr in 2013 to Rs.30 cr in 2014 and Rs.80 cr in 2015. Secretary Handloom & Textiles Smt Chitra Arumugam along with senior officers from respective departments participated in the deliberations.