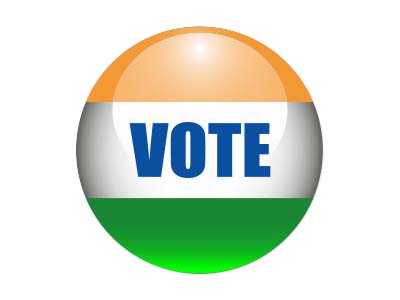 India and political parties have been gearing up for the battle of 2014, i.e., General elections or Lok Sabha election in 2014. The election of 2014 will also bring some new hopes for the voters of India. Since there were many issues in the past four years during the term of UPA government.
The voters will see some interesting election campaigns in 2014 political battle. The main issue would be 'corruption' and over this issue the newly formed party by Arvind Kejriwal – Aam Aadmi Party is somehow on leading (a personal opinion not based on any report).
The issue of corruption will be a tough one for both BJP and Congress, while approaching voters. And the fact can't be denied that voters swing in India is not unpredictable. Since the local issues may cover the national issues in some constituenceis where parties having strong base.
Voters have been expecting a big change in India after the election in 2014. It does not matter, which party is going to form the government or any new coalition of political parties like third front may form. But certainly, there may be many issues and tough situation for any new government, to be in rule in 2014.