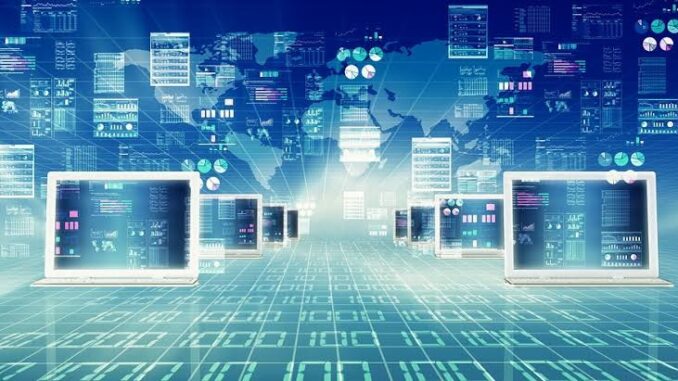 Server management is a necessary and valuable task to maintain and operate a server for driving optimum performance. It encompasses the management of hardware, software, security, and backups. It entails various system administration duties to ensure safe, reliable, and peak performance. Adopting effective server management practices is imperative for businesses to ensure that the IT systems operate at their maximum potential. It is vital to establish that a business is not suffering the negative impacts of unforeseen security breaches, data loss, or poor site performance.
Often, companies choose to outsource server management services. It helps in alleviating the constant stress of monitoring the server to ensure business continuity. You can refer to Solusvm Server Management Services for trusted support so that you can focus on running and growing your business. Outsourcing server management solutions entails various benefits. You do not have to hire a full-time system administrator, which can help you save costs. Hiring a service provider leads to quicker turn-around time so that you can overcome server issues much faster. You can also look for 24/7 emergency support for optimizing your server at all hours with an outsourced solution.
Effective server management strategy for your IT servers is indispensable to keep your business running. Server management generally includes server monitoring, updating the server and software installation, setup and configuration, and other tasks. It helps in minimizing and hopefully eliminating server slowdowns and downtime and build secure server environments. Server management helps in ensuring that the servers can continuously meet organizational needs as it evolves. A practical server management strategy must include the following critical steps.
Regular Monitoring Is Critical.
Regular server monitoring helps to track and analyze various metrics to determine your server's performance. Often the stakeholders tend to notice any server anomaly only when it becomes evident and fatal. Regularly monitoring the server is critical to ensure that the minor glitches are not accumulating, leading to more overwhelming issues. Monitoring helps establish that the server is delivering peak performance at any given time. It provides an opportunity to identify and prevent any glitches before it begins to affect real-time performance. You need to monitor your server round the clock consistently. Besides preventing issues timely, it also allows you to examine the IT infrastructure and plan appropriately for future expansions.
Keep The System Up-To-Date.
You should patch and update the server timely. Patches help address a specific bug, improve server stability, and fix a security vulnerability. You are staying on top of updates as frequently as possible support preventative maintenance. It helps in keeping the server stable and safe from malware and other threats. Updating helps to iron out security issues. Hackers can become aware of any vulnerabilities in specific software. Old software versions become gateways for hackers to enter your network. Making use of lower-grade material and technology can make your server slow and inefficient. But you are deploying state-of-art facilities and updating with the latest technology to keep pace with changing needs. It will help you keep the server relevant to the current operating ecosystem and ensure that it runs smoothly.
Hire Professionals
Often companies do not have an in-house server management team for maintaining and monitoring server administration tasks round the clock. Incorporating an in-house team can be expensive. Hence, instead of compromising with server management needs, companies can choose to outsource. Outsourcing gives access to experienced and qualified professionals, and unlocks various benefits like conducting regular server audits, get 24/7 server support, optimize server security, and improve server scalability. It will help you keep your server running effortlessly and at its best.
Custom Server Setup
Servers vary, and for different business requirements, servers need to have dedicated capabilities. Based on the functional aspects which the server must fulfill, you need to configure the server. Server managers review your business hosting and server requirements for determining its settings and specifications to fit rightly into your business needs. When initially setting up the server, ensure that the server managers follow industry best practices for server configuration. It will help ensure that the server delivers optimal performance during its lifetime and is safe from various vulnerabilities and threat vectors. Any configuration error or software conflict can impact the entire server and its implementation. Outsourced service helps to timely software updates to prevent downtime.
Up-Time Assurance
Businesses significantly depend on uptime. It helps ensure that the company is functional and customers do not face any issues in accessing your services. Consider the up-time assurance of your server. A server that fails to guarantee up-time and is unreliable can cost a business revenue and loyal customers. Outsourced server management service providers can provide your server with maximum uptime guarantee up-time. It can be achieved through 24/7 server monitoring.
To Conclude:
These are few essential tips to optimize your server round the clock and ensure its maximums availability and performance. It will help establish business continuity and help you drive growth and productivity.