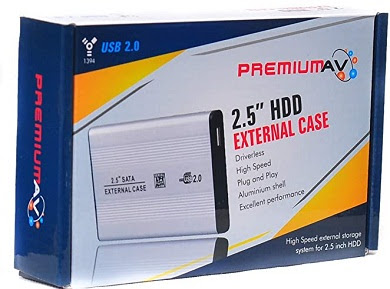 NEW DELHI, India: PremiumAV, a leading provider of new age PC & Mobile accessories, today announced the launch of a high resistance external hard drive disk enclosure case for PC & MAC. These cases are made up of high quality material which are extremely durable in nature. The hard drive case measures 40 millimeters in height and 6 centimeters in width to fit in hard drives comfortably.
"We are overwhelmed to introduce a highly durable and exceptionally high quality external hard drive disk case from PremiumAV. The surface of the case has a more rugged shell, so it's more resistant against drops, shocks, and its light weight is suitable for the travellers to carry them on-the-go," said Mr. Sanjay Garg, CEO at PremiumAV.
Hard drive disk case is compatible with USB 2.0 external interfaceUSB 1.1 and USB 2.0 with super speed 480mbps. The Sata internal interfaces are equipped with led lights and the case weighs 141 g.
Price, Availability, and Warranty
PremiumAV's external hard drive disk case carries one year warranty as per Amazon policy. It is readily available for purchase on Amazon.