Technology has changed the travel industry dramatically. Today, we can plan entire vacations and book hotel rooms, flights, sightseeing tours, and other activities from our smartphones. Trips are now more enjoyable and convenient, due to the enormous growth of the tourism sector. The travel sector has profited from ongoing technology improvements as well. Currently, the global travel technologies market is valued at US$ 6 billion and is predicted to reach a market size of US$ 13 billion by the end of 2033.
Due to restrictions of Covid-19, in 2021 the number of foreign tourists in India decreased to 1.52 million compared to 2.74 million in 2020, dropping by 44.5%, as per the India Tourism Statistics 2022 report. After nearly two years of being one of the worst-affected sectors of the pandemic, the travel and tourism industry is finally showing signs of recovery. The travel industry which accounts for about 10% of the world's GDP is looking towards the new normal. Indian tourist destinations have received strong pent-up demand and the relaxation of domestic restrictions in the face of the limited reopening of international borders. According to the recent India Travel Market Report by Phocuswright, the total Indian travel market stood at US$19.1 billion in 2021 and is expected to reach $40.4 billion in 2025, with online penetration reaching 58% in 2025.
We have narrowed down the list of 5 travel tech startups that clout the technology to revolutionize the Travel Industry: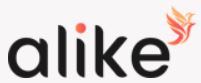 Alike.io:
Alike.io is the world's first content creator-focused Travel Commerce platform that incentivises content creators by sharing revenues of bookings influenced by the creator. Alike.io is a D2C platform that connects and benefits both travel content creators and global travelers. Launched in collaboration with Dubai Tourism, Alike.io is the flagship offering of travel tech innovator – kitmytrip. Powered by their e-commerce-enabled no-code platform, Alike.io offers the content creators (the Insiders) their own studio to showcase their travel content, boosting the success of a whole new set of travel micro-entrepreneurs – the Travelpreneurs.
Alike.io's uniqueness is its capability to make travel content bookable. For this Alike.io has already done tie-ups with experience providers across 200 global destinations, which is being made live on the platform in phases over the coming months. Building on their rapid growth, Alike.io is already collaborating with marquee brands like Zomato, SBI, and Dubai Tourism to bring the benefits of their platform to the global traveler.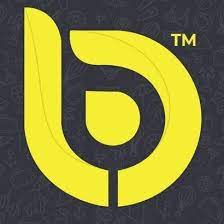 Travel Buddy:
Travel Buddy the Gurugram-based social travel network and D2C marketplace, has announced that it has raised $250,000 in pre-seed funding from Eaglewings Ventures. Travel Buddy plans to use these funds for building the base technology team and strengthening the iOS product for international expansion. The startup will also work with Eaglewings Ventures to raise its seed round and pre-Series A in the near future.
Couchsurfing:
Couchsurfing is a travel community connecting a network of travelers, adventure seekers, and lifelong learners to share their experiences. This startup provides a service that connects members to a global community of travelers. Couchsurfing to find a place to stay or share your home and hometown with travelers, It also allows anyone wishing to travel to save money on their stay by not paying for accommodation. Couchsurfers organize regular events in 200,000 cities around the world.
Tripoto:
Tripoto is one of the largest communities of Travelers in the world, founded by Anirudh Gupta. This start-up allows travelers to share their travel stories and discover amazing itineraries by real travellers. It gives a chance to find friends worldwide, visit a place of dreams and find a travel partner or a local guide when the user is travelling.
Polarsteps:
Polarsteps is a team of 30 people focused on making the travel experience better for people around the world, from planning to execution to documenting phase, founded in 2015. The main feature is the ability to easily log travel via a mobile device – even without access to GPS and the internet. Polarsteps is perfect for those who are looking for an easy and beautiful way to log their journeys while backpacking, Overlanding, or road-tripping.