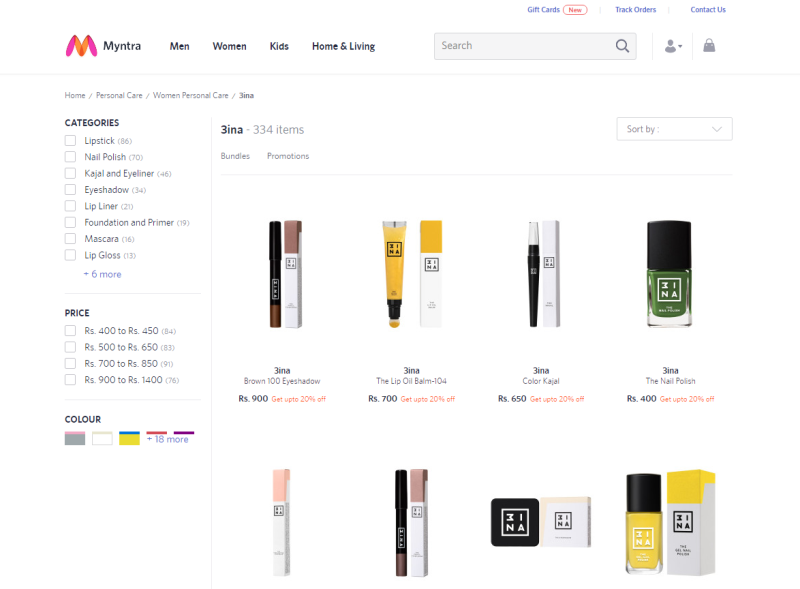 3INA, (pronounced "mina") has launched a whole range of make-up on Myntra. 3INA is a cruelty-free make up brand that is born to disrupt. The brainchild of Pablo Rivera and Mark Eve, who worked for two years in pursuit of producing vibrant products of the moment which express originality.
Responding to a generation who approached makeup in a fresh, fearless and democratic way, 3INA is a brand that is playful, built on confident aesthetics, and with a commitment to deliver premium products at an affordable price. The hero product of the collection is their pen eyeliner, which is the top–selling product globally. The cream eye shadows are also in great demand, as they are "long lasting and totally dance proof".
In India, Myntra has partnered with the brand to become their exclusive online partner for a month, delivering over 250 items for the eyes, lips, face, nails, as well as makeup accessories such as brushes and sponges.