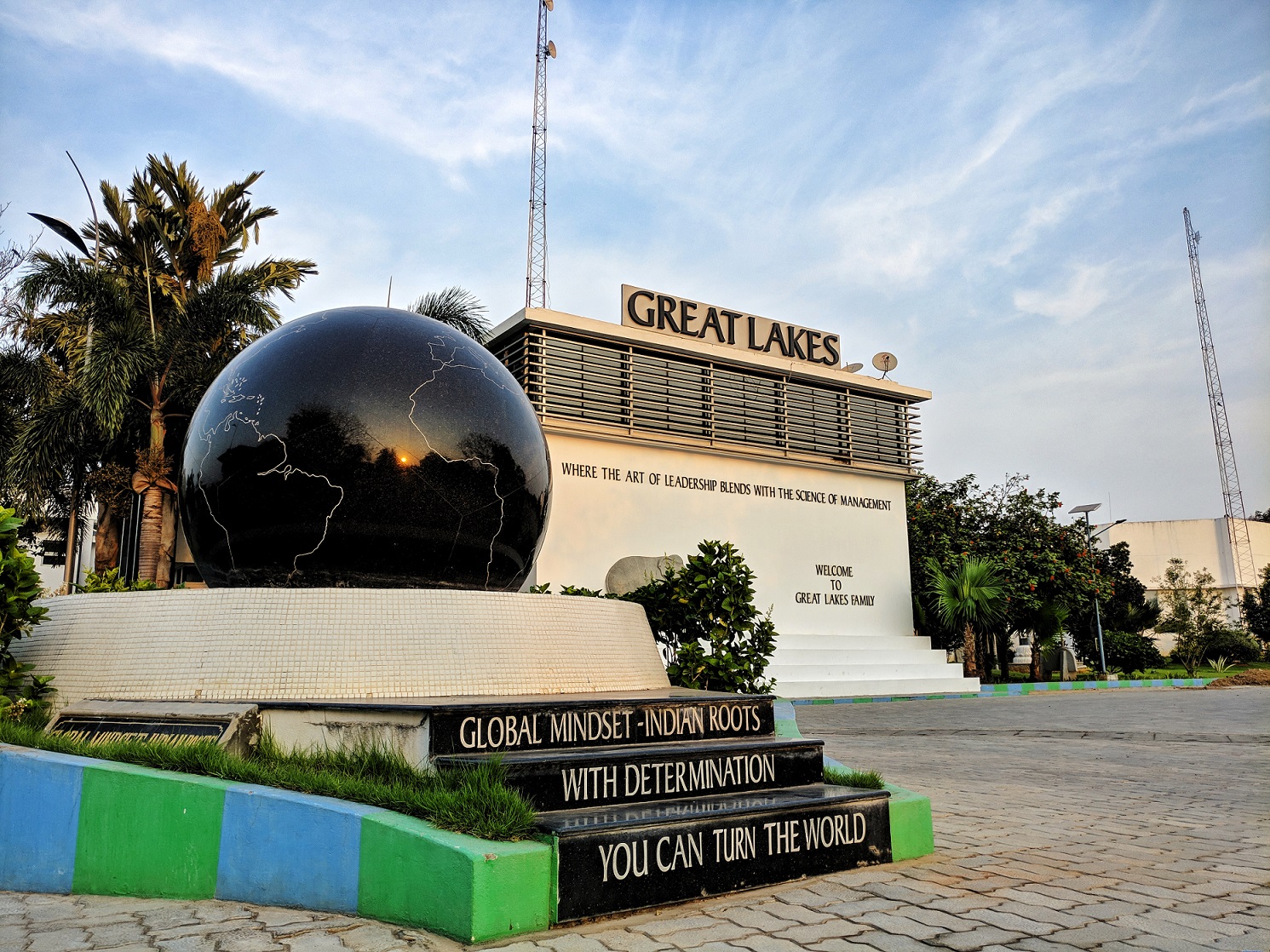 Mumbai: Mr. Shiv Shivakumar, currently Group Executive President at Aditya Birla Group and former Chairman & CEO for PepsiCo India, addressed the graduating class of Great Lakes Institute of Management, Chennai in a virtual session organized by the institute. Mr. Shivakumar addressed the audience and spoke about the seven frequently faced career dilemmas. He provided his perspective based on the experience and observations over the years.
During the session, Mr. Shiv Shivakumar touched upon some pertinent questions that every professional stumble upon at some point in their careers. He shared insights about the career dilemmas that are faced by the young graduates at this point of time. Mr. Shivakumar during the session spoke about the importance of money in one's career, industries which are good for the future, skill sets required for the future, how difficult it is to start something of your own, managing your career and colleagues, duration that you should be in a job and most important of all who will take care of your career?
From talking about the industries to choose and the skill sets to have, Mr. Shivakumar explained the students about the importance of managing their careers and highlighted the ways to excel in various stages of one's professional life. While addressing key concerns of the audience, he advised students on various fundamental topics like the growth, measuring success and adding value to your own brand. The industry veteran also emphasized on the significance of maintaining a healthy mental and physical condition and mentioned about allowing your values to drive your decisions.
He further elaborated upon the fact how money is not the most important variable, and always join a company where the culture is good, and learning is strong. He divided the industries into legacy industries and future-oriented industries. He suggested that being digitally fluent will help a person in securing jobs quickly in the future. He stressed on the fact that people skills are the need of the hour and one must possess end-to-end digital skills to be able to look at a business end-to-end. Business models have been disrupted completely and digital skills will help a person sustain and thrive in the future. He also suggested that one must spend at least three-five years in a company and changing jobs frequently will not give you experience.
He next answered how difficult it is to start something on your own and emphasized that without knowing the key fundamentals of a business it is unlikely one will succeed on their own. It is always good to understand the levers of a business and then think of an idea that resonates with the customers and should solve a genuine problem of the society. He then went on to add that, never consider friends and peers as competitors. One should strive to compete with themselves and that's when you will win and have a charisma. The most important aspect he highlighted was hard work. He summed it up with a golden saying that, 'Hard work has never killed anybody irrespective of what stage your career is in'.
Speaking during the event, Dr. Suresh Ramanathan, Dean, Great Lakes Institute of Management, said "We are excited to present this unique opportunity to all our graduating students and professionals to learn from the experience of a distinguished thought leader Mr. Shiv Shivakumar. He has truly been a source of inspiration and has today guided a curious and nervous audience by sharing select anecdotes from his long and illustrious career. We are thankful to him for taking time out from his precious schedule and to share insightful lessons and learnings on each of the seven dilemmas. It will guide our students in making the right choices and preparing themselves for a better tomorrow."
Mr. Shivakumar is currently Group Executive president at Aditya Birla group for Strategy and Business development and had joined the ABG group in January 2018. Prior to this, Mr. Shivakumar was Chairman and CEO for PepsiCo India for four years and before that he was with Nokia as CEO for India and later emerging markets for nearly a decade. He has been a CEO for half his career and was one of the youngest CEOS in India. Mr. Shivakumar worked in HUL for several years, mostly in marketing. And have worked with over 50 brands in his career and seen many business transformations. Mr. Shivakumar is passionate about writing and regularly teaches on Innovation, Leadership, Followership, Business Models, and Digitization etc. across leading business schools in the world.
The event was streamed live on the management institute's official YouTube channel and witnessed an enthusiastic participation from students and faculty alike.