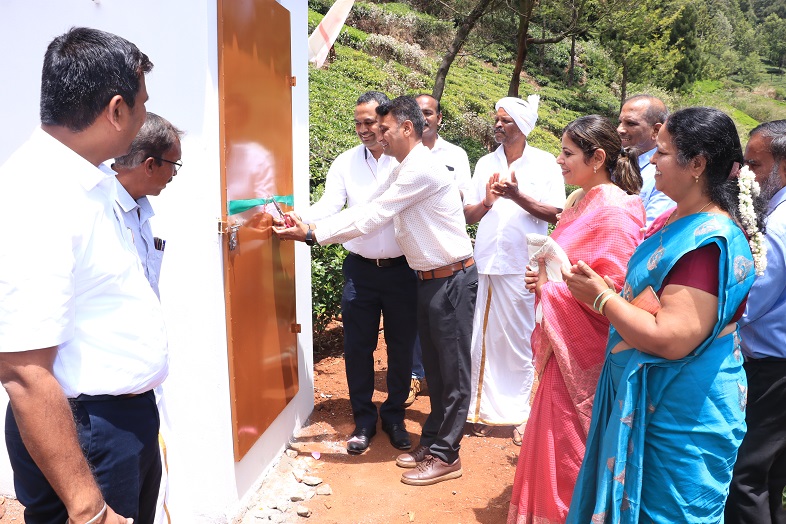 Chennai, 22 March 2023: Mahindra Rural Housing Finance Limited (MRHFL), one of the largest home finance companies serving rural and affordable areas across India and a subsidiary of Mahindra and Mahindra Financial Services Ltd. recently built sanitation units for 110 marginalised families living in Ketti Panchayat, Nilgiris district, Tamil Nadu under its CSR initiative. The project has been executed in partnership with an NGO Partner – Habitat for Humanity India, a housing non-profit organization that helps low-income families across India build healthy housing eco-systems through shelter and sanitation.
The project commenced in November 2022, further to which all sanitation units have been built and successfully installed in the homes of the families.
With access to improved sanitation units, these families will be able to lead a safe and hygienic life. Additionally, Habitat for Humanity India will conduct an awareness session on personal health, hygiene, and sanitation practices for 20 community leaders, who will then pass on their knowledge to the villagers by acting as change agents.
Commenting on the partnership, Dr. Rajan Samuel, Managing Director, Habitat for Humanity India, said, "We are extremely delighted to collaborate with Mahindra Rural Housing Finance Limited (MRHFL) to bring improved sanitation facilities to the marginalised communities in Ketti Panchayat. This partnership reflects our shared vision to build healthy housing ecosystems that support safe, decent homes with better sanitation facilities. We hope that this project will have a positive impact on the lives of underprivileged communities and contribute to the development of a healthier India".

Shantanu Rege, MD and CEO, MRHFL, commented, "It has always been MRHFL's endeavor to reach out to a large section of marginalized population through our various initiatives. We are proud to be a part of Habitat for Humanity India's efforts to provide these communities with improved sanitation facilities. Through this collaboration, we hope to make a significant and long-lasting difference in the lives of the people of Ketti Panchayat and help them build a better, safer and respectable future".
With the successful completion of this project, Habitat for Humanity India and MRHFL has taken a step forward in creating a healthy and sustainable future for the underprivileged communities of Ketti Panchayat. Previously, MRHFL has successfully implemented CSR programs in various fields such as education and gender equality, preventive healthcare and sanitation, safe water supply and environmental sustainability.