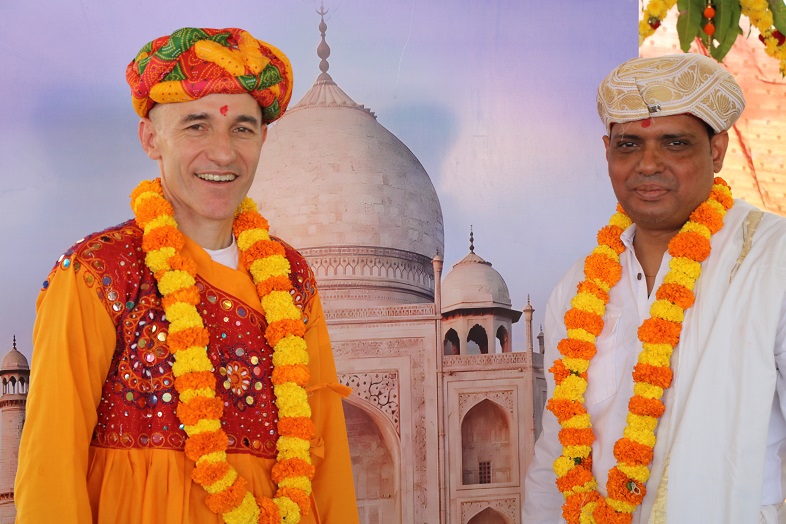 Bangalore, March 13, 2023: Canadian International School (CIS), Bangalore celebrated Multicultural Day with an array of exciting activities showcasing the diverse cultural backgrounds of its students from 37 nationalities. The event was aimed at promoting cultural diversity, inclusivity, and global oneness, while also providing an opportunity for students to showcase their culture, history, and traditions. This year, students, parents, and faculty participated in the annual Multicultural Day which was organised by the School Community Association of parent volunteers and had over 650 attendees. The day began with a parade of nations and had a variety of cultural performances paired with food stalls from around the world.
Each country's stall was adorned with traditional costumes, ethnic wear, and various artifacts representing the unique features of their culture. The vibrant, eclectic passage through countries and cultures teased the senses with multi-culinary dishes to taste and smell, vivid colors, and sounds from parents and students alike, and exciting performances of local customary dances and songs.
"Celebrating the diversity of our community is at the heart of making students feel safe, creating a sense of belonging and feeling welcomed at CIS. Being able to host this annual event that brings together our entire community is truly special and creates memories that last a lifetime for our students." said Shweta Sastri, Managing Director, Canadian International School.

"This was the largest gathering for Multicultural Day ever and we were excited to have several nationalities represented at our school with food, dance, music, and traditional clothing. In addition to the different nationalities, CIS has students from various states around India which enriches the language environment with many Indian languages. One of our strengths at CIS is our diversity and we believe that everyone has something to offer on our school campus. This includes understanding and respecting each other, who we are, our national and ethnic heritages, our languages, and our values is what makes CIS, said Dr. Ted Mockrish, Head of School.

"Multicultural day was very fun. I got to show the school my Tinikiling dance from the Philippines. I thought the other country's performances were stupendous too. I can't wait for next year's celebration said Mia, elementary student at Canadian International School.

"Our family has enjoyed the last couple of multicultural days at CIS. It's a great affirmation of the international nature of the school, and the informal gathering has been a wonderful way to connect with the school community." said Nandita, parent to students in elementary, middle, and high school.
As an institution committed to fostering cultural exchange and cross-cultural understanding, CIS continues to inspire its students to be global citizens and promotes a sense of unity and respect for all cultures. The multicultural day is a testament to CIS's commitment to nurturing a diverse and inclusive community, where students from all backgrounds can thrive and succeed.