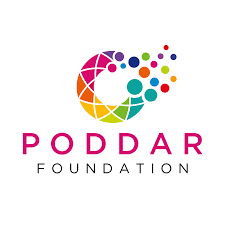 9th June 2021, India: The coronavirus has resulted in a diverse set of variables like uncertainty, social alienation, and parental anxiety that affect children's and adolescents' mental wellbeing. Children and teenagers thrive from predictability, but it has been disturbed following the coronavirus outbreak.
The situation has gotten even more complicated and heart-breaking for children who have lost one or both their parents and caregivers during the pandemic. As India fights a roaring second surge, the number of children who have lost their parents to the coronavirus is increasing. Some children have lost both parents and have no one to take care of them, and others are in a position where a sole living parent is physically and mentally incapable of providing for them.
"On 3rd May, India reported over 414,000 new cases of COVID-19, the largest amount in a single day, with over 3,900 deaths. According to the United Nations Children's Fund, the coronavirus is sickening and destroying an increasing number of children and babies," according to the United Nations Children's Fund.
Prakriti Poddar, Managing Director of the Poddar Foundation, shares that "Children are facing a host of different, emotional, social, and economic threats in addition to the severe health consequences." She further says, "The pandemic is causing children to lose their parents and caregivers. As a result, many children are left destitute with mental health challenges and without anybody to look after them."
"With new lockdown measures in place, we require an understanding of what children and young people are experiencing during the lockdown period as well as how children and young people who have lost their parents can best be supported to resume to normal life after this phase" Poddar added.
In such heart-breaking and worrisome situations, Poddar Foundation is stepping in to support and guide children who have lost their parents during the roaring pandemic.
In 2020, Poddar Foundation launched a multiparty initiative under the banner of Wellbeing Volunteers United (WVU) that unveiled a multi-faceted effort to combat the country's alarming rise in depression, anxiety, and drug addiction.
WVU, an association dedicated to supporting optimal wellbeing and a happier life, has mobilised its volunteers to create a collective and serve as a forum for assisting the most vulnerable.
This time, the epidemic has taken several lives, leaving those that have been harmed with a lasting emotional scar. Nothing relates to the suffering of small children whose parents have died due to the devastating coronavirus and who are left in the dark.
Wellbeing Volunteers United's mission is to connect children who have lost both their parents, to the most trustworthy welfare organisations that will provide the necessary guidance, assistance, and support to help these young minds get through these difficult times.
Under the immense burden of protecting human lives, healthcare professionals are being crushed. Their daily job experience has never been more frightening, and this can have an effect on their mental wellbeing. When they walk out each day to do their job, the brave-hearted families of frontline employees exist in a constant state of terror and paranoia, fearful for the survival of their loved ones.
Wellbeing Volunteers United also strives to assist the frontline healthcare service staff and their families in dealing with depression, anxiety and coping with mental wellbeing issues by offering therapy, counselling, or just by being a friend with whom they can speak.
"The Wellbeing Volunteers want to ensure that all, who struggle with anxiety and stress can reach out to us. The LGBTQI community often feels ostracized and we would like to encourage sensitivity as they reach out to us. The unknown may be uncomfortable to all of us, therefore if someone requires LGBTQI sensitivity training, please message me privately. We are setting an online webinar on the same & would be delighted to accommodate you. If you are a subject matter expert, please message separately" said Prakriti Poddar.
If you're someone who has been severely impacted by the COVID-19 virus or you know someone else who may be in this situation and needs support, call Wellbeing Volunteers United at their 24*7 helpline number +1 (800) 121-0980.