Juggling school and work is pretty hard these days. More and more information and duties may make it seem impossible. Yet, everything is manageable with good planning skills.
Sure, you'll probably have to choose what classes to skip and find a way to complete all kinds of assignments thrown at you. Still, you can use a college admission essay writing service EssayPro to keep up with the deadlines. Asking teachers to extend them is also an option, don't forget about it.
By the way, some teachers are lenient toward working students. Whether out of respect or sympathy, they may cut you some slack. However, it's a loophole you shouldn't take advantage of very often. There are also teachers who don't like students getting distracted from their studies. They can be actually merciless thinking that you are just disrespectful of learning.
Yet, everyone who has finished their degree and started looking for a job knows why one really needs to get a job while still studying. These people are mostly classified into two groups:
those who focused on their degrees and regret not even trying an internship, leave alone a real job
those who managed to have it all (except for the sleep probably) and by the end of their program were ready to storm into the job market with confidence
So, before you become a part of the first group, let's get to the bottom of why you need a job even though you're still at college or university. Obviously, first of all, you need it to have work experience that will help you get a better job after you graduate. Yet, there are more benefits.
Source: https://unsplash.com/photos/Dx6lpoMAG-Y
Job Interview Experience
To call yourself a diploma-certified specialist, you need not only a diploma but also some confidence. And let's face it, a job interview is rarely a thing that makes you feel confident. With no prior experience talking to recruiters, your expectations may be the opposite of reality.
Some applicants come to interviews thinking that the fact they are graduates now is everything they need to get a job. Perfectionists don't think they know anything at all to call themselves specialists. Both types focus on the wrong things though. First of all, you need to overcome your worries and learn how to sit still and think instead of trying to say at least something.
In turn, if you are only a student looking for a job opportunity, your expectations are closer to reality. When trying to win over the recruiter without having no higher education yet, you may actually focus on the skills you have – finally, that's all you have at that moment. And skills are often more valuable than a diploma. Not in every niche, of course, but the recruiter can see you better when they know what skills you possess.
Not every interview will be a total success. Yet, by the time you obtain your degree, you will already have a tested ground and know the basic questions asked during interviews.
More Relevant Knowledge
A curriculum can become outdated in a matter of days. Not fully as a rule, but it can suffer a lot from:
new technologies
laws
new education standards, etc.
Well, and let's admit, most professors can get rusty and keep following some outdated algorithms, especially if all they do is teach.
However, reshaping curricula during the course isn't always possible, so in lectures, you have a high chance of hearing something that is no longer accepted. Obviously, you won't know it if your main source of information is your lecturer. In turn, having a job in your degree field while still obtaining the latter helps cross-check with reality.
As a result, you do not fill your memory with information that is no longer relevant to your niche. You don't even have to spend more time cramming it or the updated info – it's already in your head due to hands-on experience. And who knows, maybe you can even start a hot debate in class and get some additional points for being attentive.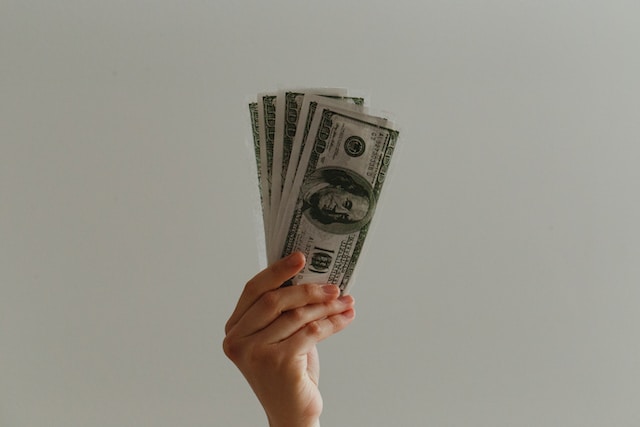 Source: https://unsplash.com/photos/lVFoIi3SJq8
Income
Financial issues are not the best reason to combine a job and studies. Going to work and missing studies to earn money to pay for the studies you're missing is absurd, sure. Yet, for students with loans, there are no other options sometimes. Besides, there is insurance, family troubles, and so on.
It's much better if you don't have to look for a job to stay afloat though. Having the bare minimum is fine, but one will always want something extra. And come on, you do deserve things that go beyond the basic student budget.
Young Specialists Are Highly Valued
Imagine being a recruiter. You get a bunch of resumes and cover letters every day. There must be an algorithm you use to manage such a load. So, obviously, you won't start with reading cover letters. Resumes go first.
The amount of knowledge matters much less if there is no experience. That's why the job experience section should be checked first. And here we go. A 3-month internship at a company, and 6-12 months more on an entry-level, or even higher, position. That is about a year of job experience. If there is nothing more, you look at the graduation date which is… a month ago?
Well, you must be interested now in the rest of the skills and knowledge the applicant can boast of. What if they have a perfect cover letter proving that the soft skills described in the resume are real? You'll love them! Practicing so many skills, working, and managing to study at the same time is tough and exhausting. So, the applicant must be a persevering and disciplined individual with ambitions. What an asset! Don't you want to be like them?
Practice
Nothing makes you remember information better than practice. However much theory your head is filled with, it will be forgotten with time if you don't apply the knowledge in real life. Sure, some school programs are designed well enough to offer students regular internships, but those are rather exceptions.
Some degrees presuppose constant practicing on real-life cases – there are more of them than those with internships. Still, it depends on the institution, and a teacher in particular, whether someone will actually analyze your way of handling the case. Without someone pointing out your mistakes in a constructive manner, you will get little to no experience. So, getting a job is always better.
Takeaway
Before you decide to look for a job, it's always better to know the details of your curriculum. Ask the senior students about the approximate workload. Will it be really possible to work and study with your learning program? What if there are some cool opportunities presupposed by it? So, make sure you won't have to sacrifice your degree in the end.
Otherwise, use all the free time you can to not only study but also prepare for your future. That way, after you graduate, you will feel much more secure and be a lot more experienced. Good luck!