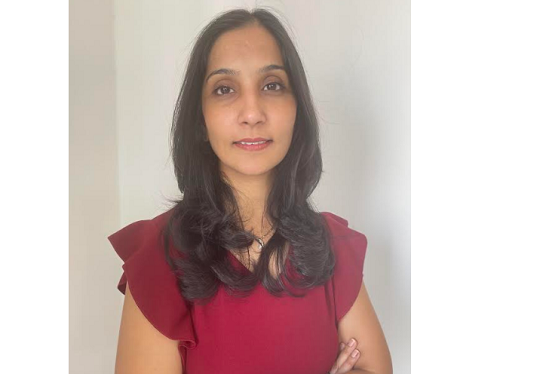 We at Shreyas Webmedia Solutions thank Ms. Payal Jain, Founder of Funngro, for this interview opportunity. Ms. Payal Jain discusses various aspects such as the company's mission and objectives, business model, challenges, and the company's growth and expansion plans.
Let's know more about her vision and plans
Kindly brief us about the company, its specialization and the services that your company offers.
Funngro enables Teens to earn money by working with real companies on projects in the area of their interest. We provide real-world experience and first earning for teens. Earning is at the core of our business supported strongly by learning and managing money solutions. 
We are addressing a potential user base of 20 Cr teens in India who have shown keen interest in becoming financially independent. Our product is live and loved by our customers.
What are the mission and objectives of Funngro?
Mission – "Financial Independence for Teens"
Objective – "Enable Teens to work with companies and get exposure to real-world early in their life. Helping Teens identify their passion and guide them in their journey of Earning, Learning and Managing money"
What is the business model of Funngro?
Funngro business connects companies with teens for real-world projects. We are helping teens get real-world exposure and, in the process, help companies get great talent for their project-based needs.
Funngro business runs on 3 pillars –
Earn – we enable earning for kids
Learn – We help Teens learn market-relevant skills
Manage – Funngro enables Teens to manage money independently
How do you see the current industry scenario panning out in terms of growth for Funngro?
Companies like Freelancer, Fiverr have proven a deep demand for companies to get good talent. We are enabling these companies to get the most exciting talent pool that exists. Gig economy is growing significantly and we are enabling Teens to participate in this evolving business environment at an early stage in their life. We are growing rapidly given a deep desire by Teens across India to find relevant work experience, make money and learn truly relevant skills. 
Kindly mention some of the major challenges the company has faced till now. 
We have a couple of good problems that we are facing
– Too many teens enrolling too rapidly, we need to ensure that the quality of work available for them is scaling at a similar pace.
– Some companies had initial reservations about the quality of work and commitment level of teens. We have now engaged with more than 100 companies and there is universal acceptance of the quality of work delivered by Teens and a happy realization that commitment levels are far superior to adults. 
How does the Teenlancer program work and what are its USPs?
The value proposition for teens
Earning money with your existing skills
Learning on the project
Getting certificates, internships and gaining experience
The value proposition for companies
Teens bring fresh ideas and innovative thinking
Teens deliver timely and are cost-effective
Get dual benefit of getting your work done and doing good for the next generation
Teens enroll in the program by sharing their interest area, and past work details and complete an evaluation project before they can apply to companies. Teens and company agree on project deliverable, cost and timelines, and the Teen gets paid on completion of the project and also get certificates from companies for the same.
What is the plan ahead in terms of expansion?
Funngro is on track to reach 5,00,000 users in the next 12 months and create specially curated learning programs for teens to address any skill gap. We will become the primary partner for teens for everything money be it earning, learning or managing.