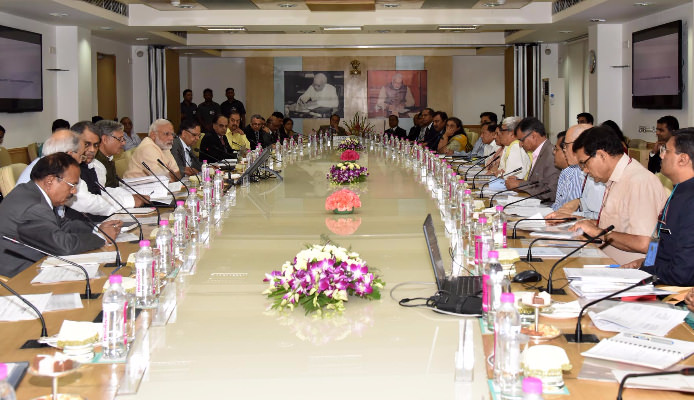 The National Law Day-2017 will be celebrated jointly by the Law Commission of India and NITI Aayog on 25th-26th November at Vigyan Bhawan in the capital. President Shri Ram Nath Kovind will inaugurate the event on 25th November while the Prime Minister Shri Narendra Modi will deliver the Valedictory Address on 26th November. The significance of the event lies in the fact that the Constitution of India was adopted by the Constituent Assembly on 26th November 1949.
A large number of dignitaries from the three wings of the government- executive, legislature and judiciary along with the academicians, students, scribes would be taking part in the deliberations. The Event will have four technical/academic sessions on the following-
Judicial Review and Parliamentary Democracy – Balancing the Separation of Powers.
Appointments to Higher Judiciary – Constraints of Collegium System and Reforms Ahead.
Structural Reforms for Overcoming Delays in Justice Delivery.
Scope of Judicial Powers: Judicial Activism.