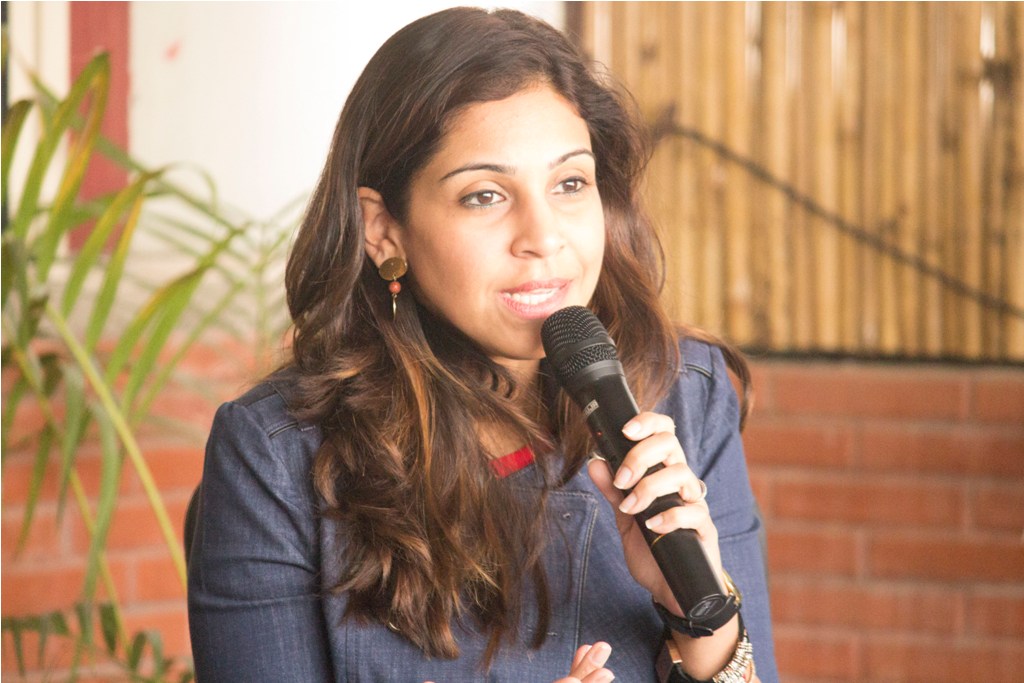 To help aspiring women entrepreneurs navigate the world of start-ups, RevStart, a leading co-working and incubation centre, has launched #SheStarts@RevStart, a series of mentorship events where entrepreneurs have the opportunity of one-on-one sessions with leading women evangelists. The first event, held on February 8, 2018, at the RevStart office in Noida, saw Ms. Anisha Singh, Founder and CEO of MyDala.com, interact with aspiring entrepreneurs and share some valuable insights from her own entrepreneurial journey. The initiative is supported by leading organisations like TiE Delhi NCR & SHEROES. It is part of RevStart's commitment to provide safe and supportive working ecosystem for women. The next event in this series, 'Writing an effective business plan' is going to be held in March 2018.
Sharing her insights on entrepreneurship, Ms. Anisha Singh, Founder and CEO, MyDala.com, said, "Thank you for inviting me to the first #SheStarts session and giving me the opportunity to interact with phenomenal women (and a few men too!). I love that we're seeing a rising tide of entrepreneurship. What is needed is mentorship and guidance and I was happy to participate in RevStart's program and  hold one-on-one mentor sessions. Women need to look out for each other and support each other's efforts and we need more such forums. To anyone aspiring to be an entrepreneur – now is the right time, so please don't overthink. To women in particular, I'm rooting for you!"
Anisha Singh is among India's leading digital entrepreneurs and the founder of one of MyDala.com, which is India's largest local services marketing platform present in over 200 cities. Her focus, now, is towards building a future where women's success stories are accepted as the norm and not the exception.
Commenting on the event, Mr. Ishan Singh, Founder & CEO, RevStart, said, "It is important for budding women entrepreneurs to have the right environment to thrive and achieve extraordinary things. Entrepreneurs like Anisha are a great example for others who prove that anytime is a good time to start if you have a great idea and a good business plan. At RevStart, we want to nurture successful women entrepreneurs and are confident that this novel initiative will help in giving aspiring female entrepreneurs the platform they need to achieve professional success."
Since its inception, RevStart has been committed to creating a nurturing and supportive ecosystem for emerging ventures by providing them with high quality and cost-effective co-working, incubation, and acceleration services. RevStart supports women entrepreneurs and workforce by facilities like evening metro drop off, premier location near a creche & providing discounted pricing for women employees and women entrepreneurs.
RevStart is founded and led by Mr. Ishan Singh, a serial entrepreneur, mentor, and investor. His investments include women centric businesses like PeeBuddy and Register My Marriage as well as women led businesses like BookEventz, Baby Chakra, Parvata Foods and Little Black Book (LBB).