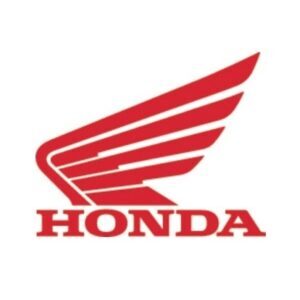 March 22, 2023: The longest season in MotoGP history will begin this weekend at the Autodromo Internacional do Algarve, Marc Marquez, and Joan Mir ready to battle in 2023.
With two busy pre-season tests completed, the Repsol Honda Team arrive back in Portugal for the first race of the 2023 MotoGP World Championship season. For just the second time since 2006, the season will begin in Europe and then move around the world over 21 Grands Prix. 2023 presents a new format to the weekend with a Sprint race introduced on Saturday where riders will compete in a shortened race format for half points (12 points for victory, down to 1 point for ninth). A full-length Grand Prix will continue to take place on Sunday for the full 25 points.
Marc Marquez enters his 11th season in the iconic Repsol Honda Team colors, the eight-time World Champion is now back to full fitness after three seasons impacted by the injury. A busy off-season had Marquez working through a number of items for HRC and the #93 is eager to now turn his attention to racing. This is set to be his third appearance at the Portimao circuit, with Marquez achieving a best finish of sixth place aboard the RC213V in 2022.
The opening Grand Prix weekend of the year will see Joan Mir line up for the first time as part of the Repsol Honda Team, the 19th different rider since 1995 to wear the colors full-time. Testing has seen steady improvements for the two-time World Champion and carrying this upward trajectory is his and the team's primary focus in the early races of the season. Mir's best finish in Portugal came in 2021 when he ended the race in third place.
The action begins with Free Practice 1 at 10:45 Local Time on Friday, March 24, followed by an hour-long Free Practice 2 session at 15:00 Local Time. The inaugural Sprint race be held at 15:00 Local Time on Saturday, March 25 with the Portuguese Grand Prix itself scheduled to start at 14:00 Local Time and run over 25 laps.
Marc Marquez
"The start of another season is here, and you always get this excitement and feeling before you go racing again. We've had a busy off-season where we have been gathering a lot of data and aiming for the future. Now we must start and focus on the opening races and remember that racing and testing are very different. This year we have the new challenge of the Sprint on Saturday, a short and intense race that I am sure will bring the fans a lot of excitement. I'm really looking forward to getting back on the Honda RC213V for the 11th season with the Repsol Honda Team."
Joan Mir
"My racing debut with the legendary colors of the Repsol Honda Team is now just a few days away. It's a moment I have dreamed of, to line up on the grid as a Repsol Honda Team rider. There's still work to be done, and we still have some things to confirm and improve but racing brings a different kind of intensity. Let's see what we can do in Portimao, the important point is to keep building from where we finished the test and make consistent steps forward."