Mumbai: With the ongoing pandemic, work-life balance and mental health have often suffered, especially for corporates that deal with long work hours, high pressure deadlines and other stressors. To counter this, MyGALF.com has decided to conduct a virtual session on Mindfulness in Meditation for corporate employees. The session which is to be held on 26th of June will be conducted by a panel of Holistic Wellness specialists at GALF and will accommodate upto 2000 employees across various corporates registered with MyGALF.com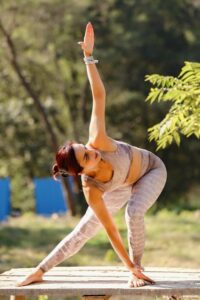 Sonia Coutinho, Holistic Wellness Specialist at GALF highlights the significance of this session "Conducting Wellness Sessions through the GALF platform is a brilliant way to create more awareness among Corporate Sectors, which is extremely important at this moment. We need to ensure that each employee sets aside 'Me Time' despite their busy schedules to ensure their complete well-being." She has been conducting these sessions online since the pandemic, and attests to the effectiveness and utility of these sessions which have not diminished from the shift to an online platform.
This virtual session aims to provide to the participants with simple yet effective guidance and practices about mindfulness using meditation and breathing. This session is vital for corporate employees who are prone to stress and anxiety, as several studies have revealed that if stress and anxiety are not managed and countered in a timely manner, they can lead to depressive thoughts, and worsening of lifestyle. These sessions will aid corporate employees in overcoming their anxiety through relaxation techniques and inculcate mindfulness into their daily routines.
Amit Vasistha, Founder and CEO, GALF who comes from an Investment Banking background himself, and has been instrumental in initiating the holistic wellness revolution in the corporates of India. Amit opines, "While vaccination against Covid pandemic is worthy of attention. We shouldn't be ignoring the long term epidemic related to poor mental health that the corporate India is getting pushed towards. Acknowledging it and taking baby steps further to remediate it is need of the hour."
Thus, looking towards unleashing a healthy futuristic landscape, it is crucial to invest in the workforce today; and to initiate a non-linear and creative work culture. Holistic wellness will continue to prove instrumental in making corporates and their employees to experience the power and productivity of a more satisfied and objective driven work life balance.