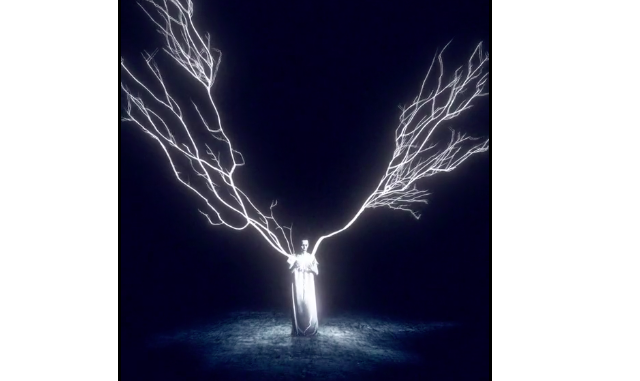 Eye of the Huntress is proud to launch its inaugural NFT show in collaboration with SuperRare bringing together nine international women from fine art, fashion, film and design, whose work intersects the physical and digital. Presenting unique works by Charlotte Colbert (Director of She Will), who is launching her first NFT inspired by her directorial debut film, Sarana Haeata from Australia the artist of the ethereal Meta Angels collection, Talia Zoref from Israel the creator of Eyes of Fashion, Varvara Alay from Georgia and artist of The Flower Girls, Canadian Nigerian artist LizzyAroloye, with stellar multi-disciplinary artists Misha Milovanovich, Laura Shepherd, and Kate Daudy.
Eye of the Huntress has additionally partnered with some.place, a new metaverse destination founded by women entrepreneurs whose vision aligns with Eye of the Huntress. The artworks will be on display in an immersive 3D setting where they will host a special VIP launch event.
It is more than 50 years since Linda Nochlin wrote her seminal essay "Why Have There Been No Great Women Artists?", in which she stated that the key is critical practice. Rather than simply inserting women into the art historical canon, we must crack open the canon itself and challenge conventional ways of thinking, seeing and creating.
We are now standing on the precipice of a new paradigm and pioneering women are embracing technology and a utopian vision with decentralization at its core that reaches everywhere on this beautiful planet and beyond into the Metaverse. Yet despite being half the population, women remain marginalized both in the digital and traditional art world. In 2021, women accounted for only 16% of the NFT art market and 5% of sales. As a female-led platform at The Eye of the Huntress breaking the bias is part of our DNA, so in this evolving space, we are excited to continue carving a niche that highlights women creators in Web3.
The title Goddess is inspired by the name of our platform Eye of the Huntress, itself a reference to Diana, the goddess of the hunt, an icon of feminine prowess from the classical world. This show celebrates the divine feminine who lives within us all, empowering us to build a better, more nurturing and beautiful world.