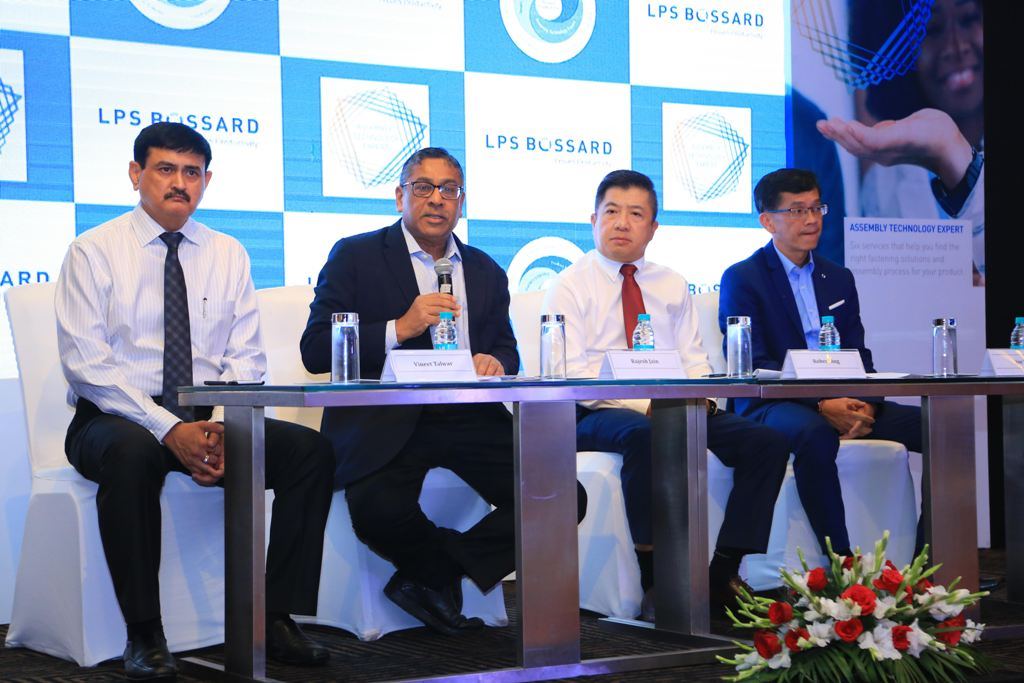 The Bossard Group – a Swiss based company is a leading international supplier of product solutions and services in industrial fastener and assembly technology. It is a global network of companies with 2,500 employees in 77 locations and with its launch in Gurgaon,it marks its foot steps to provide services to the people of Delhi-NCR.
In India they have joined hand with LPS& run business on the name of LPS Bossard India Pvt. Ltd.
Today they have launched the Assembly Technology Expert in Gurgaon.
The role of Assembly Technology Expert starts from the moment any company begins to develop a new product, our Assembly Technology Expert servicesdeliver the smartest solution for all possible fastening challenges. Using the three-stage methodology that helps in reducing the production time and significantly cut costs.
Assembly Technology Expert services will help the companies in finding the right fastening solutions for manufacturing making the company more competitive by slashing time to market Industrial manufacturers master the challenges of the industrial revolution best with lean processes and optimized products. LPS Bossard supplies the agility this requires through its new Assembly Technology Expert Services
Rajesh Jain, Managing Director, LPSBossard, said: "Our Assembly Technology Expert Services bundle over 185 years of experience in fastening technology with a holistic view of process costs for fastening elements and assembly procedures. By reducing complexity in the relevant areas, we put companies in a position to be more agile, thus ensuring their ability to compete."
The event witnessed the full range of fastening products of LPS Bossard like screws, nuts, bolts, woodscrews, washers, pins and many more.The key highlights of the event included the display of services that LPS Bossard offers for the people which help in optimizing the production and assembly processes.